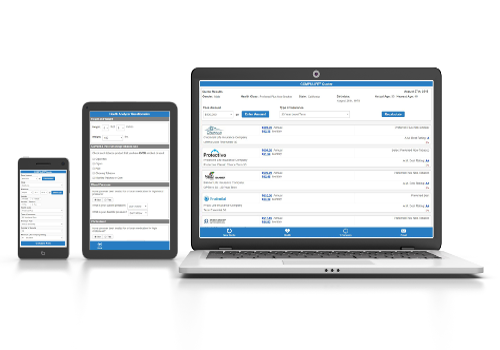 The COMPULIFE Basic Quoter works on any device that is connected to the Internet. With its mobile-first design, it is fully responsive and works on any device such as a PC, MAC, iOS, Android, etc.
The COMPULIFE Basic Quoter can be purchased by itself for $96/year.  If you purchase the PC Software, the Basic Quoter is included with your subscription.  If you need the instruction email for your Basic Quoter, please fill out the following request:
What if you're not a subscriber to Compulife?
How about a free trial?