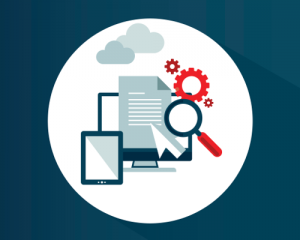 The COMPULIFE Internet Engine permits installation of COMPULIFE's web software technology on your Linux or Windows server.  This permits the COMPULIFE quoting software to run completely autonomously and does not require any connection to any third party servers (including COMPULIFE's servers) in order to function.
The COMPULIFE Internet Engine provides the user with ability to fully customize their own look and feel. The user can add their own functionality to the software, integrating it with other features that they may wish to develop. Some users have integrated it with CRM's. Other users create radically different styles and looks in the way that quotes are presented. Others add additional content, company and product information.
If your website runs less than 30,000 quotes per month, you may decide that our COMPULIFE API is a better choice for your website quoting needs.
When you choose to use the COMPULIFE Internet Engine, COMPULIFE does all the heavy lifting for you, maintaining and updating company and product data with the latest rates and changes. For a tiny fraction of what it would cost you to do that work, you are now free to add to and enhance the basic quoting platform with expanded features and functionality. Running on your own server means you choose the horsepower that you want (type of server) and you create the level of security that you need. You are in control and no one touches the files on your server but you.
The Internet Engine is ONLY available to a subscriber who is purchasing the Agency/BGA PC Software license. You will need the data files from that version of the program, to keep the company and product rates up-to-date on your server.
Once you are a subscriber to the Agency/BGA license of COMPULIFE then we will provide you with the Internet Engine for FREE during the "development period". This gives you a time period (as long as you need) to build the internet application that you want to offer to your customers.
To start developing with the Internet Quote Engine, you will need to do the following:
Step 1 – Complete and pay for the Agency/BGA PC Software license
Step 2 – Complete, sign, and e-mail/fax us the COMPULIFE Internet Quote Engine license agreement.